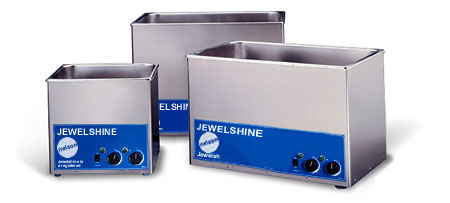 Jewelshine™ Products
Ultrasonic Cleaners:
We are the world leaders in micronic precision cleaning, using nano technology at the molecular level, with over 90,000 installations worldwide.
We have produced more units of the current models than all our competitors combined.
Our products have applications to the Dental, Jewelry, Optical and other industries. We can even customize our units for your specific needs. Just let us know how we can help you and your business succeed.
Jewelshine™ Multi-Hertz Ultrasonic Cleaners
US300 MH 3 quarts / liters capacity
US500 MH 5 quarts / liters capacity
US700 MH 7 quarts / liters capacity